Fairfield™ Torque Hubs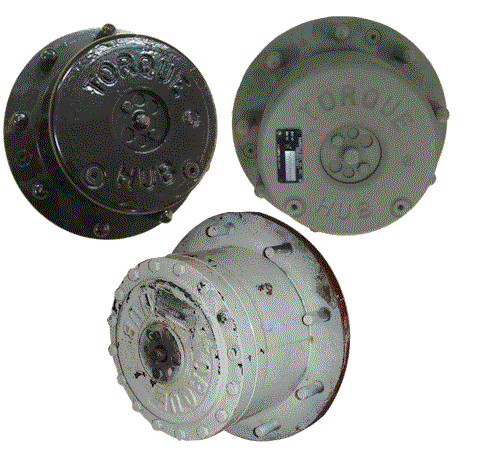 We regret that we no longer have serviceable hubs in stock, but we still stock some parts for W1 series units

Click here for list.

Additional notes:
Hubs in the early W1 series are classed as either 'A' or 'B' drives, which refers to the internal arrangement of the planetary gears. Parts are not interchangeable between the two drive configurations. It should be noted that the drive class has nothing to do with the 'A' and 'B' of the SAE drive mounting shown above. In fact, all of our 30:1 'B' drive hubs have 'A' mounts.
Hub is an "A" Drive if last 2 digits= 18, 24, 40 or 60
Hub is a "B" Drive if last 2 digits= 30, 35, 49 or 68
All international inquiries, inspections, orders and shipping are Ex Works (EXW) and therefore must be placed in person or through a US agent. We will not assume any responsibility for shipping quotes, arranging of containers or transport to port of exit. Buyer agrees to pay on receipt and to assume all costs and responsiblilities beyond our facilities in Worton, MD USA.
Home Email Parts Hagie Hi-Clearance
Page last updated 22 April, 2016
webmaster@plainviewfarms.com
Copyright ©2016 Plain View Farms, LLC